Cincinnati, USA
Demie
[2] Auguste Dussourd (FRA) 3-2 Nasir Iqbal (PAK) 
 11-8, 5-11, 11-8, 8-11, 0-0 retired (67m)
Quart de finale
[2] Auguste Dussourd 3-0 [8] Addeen Idrakie (MAS) 
 11-4, 11-7, 11-6 (37m)
2ème tour
[2] Auguste Dussourd 3-0 Timothy Brownell (USA)  13-11, 11-8, 11-8 (49m)
Sur la lancée de son titre à la NASH Cup, Auguste Dussourd participe au T.H. Quinn Cincinnati Queen City Open 2021 (Challenger, 12 000 $). Il démarre sa campagne cette nuit en 1/8ème de finale face au même joueur qu'il a battu en finale au Canada, l'Américain Timothy Brownell.
Inverness – Ecosse
Finale
[1] Sebastien Bonmalais  3-0 [5] Emyr Evans (WAL)  12-10, 11-5, 11-7 (48m)
Demie
[1] Sebastien Bonmalais (FRA) 3-1 Nick Wall (ENG) 8-11, 11-6, 11-6, 11-3 (51m)
The last spot in the finals was claimed by top seeded Frenchman Sebastien Bonmalais, as he came from a game down to end unseeded Nick Wall's run.
The opening games were well contested, with a lot of decisions required of the referee, but once the Frenchman had worked it out he controlled the final stages of the match to win 8-11, 11-6, 11-6, 11-3.
"I'm feeling happy, and proud of how I played today, I knew Nick was a talented player with a lot of skills so I'm happy to win today. When I went a game down I said ok, let's just stick to the game plan and see how it goes.

"It will be another tough match tomorrow, last time I played Emry I lost 3-2 so I want to take my revenge tomorrow."
Quarts de finale
[8] Grace Gear (ENG) 3-2 [3] Marie Stéphan   7-11, 11-7, 11-3, 10-12, 11-5 (49m)
[1] Sebastien Bonmalais 3-1 [8] Viktor Byrtus (CZE)  11-9, 11-4, 7-11, 11-8 (40m)
[1] Sébastien Bonmalais 3-0 Sergio Garcia Pollan (ESP)  11-6, 11-9, 11-5 (41m)
[3] Marie Stephan 3-0 Sanne Veldkamp (Ned)    11-6, 11-2, 11-5 (27m)
[7] Alicia Mead (Eng) 3-0 Lea Barbeau   11-2, 11-7, 11-8 (22m)
Got to admire the movement of France's Sebastien Bonmalais on his way to a 3-0 victory over Sergio Garcia Pollan (Esp)

Watch: Day 2 https://t.co/Hb2QNpBvXW
Buy tickets https://t.co/8PzduIzOfL#SSSO2021 #PerfectStage #Squash #Inverness pic.twitter.com/MwU3Z70zRj

— Scottish Squash 🏴󠁧󠁢󠁳󠁣󠁴󠁿 (@Scottish_Squash) September 23, 2021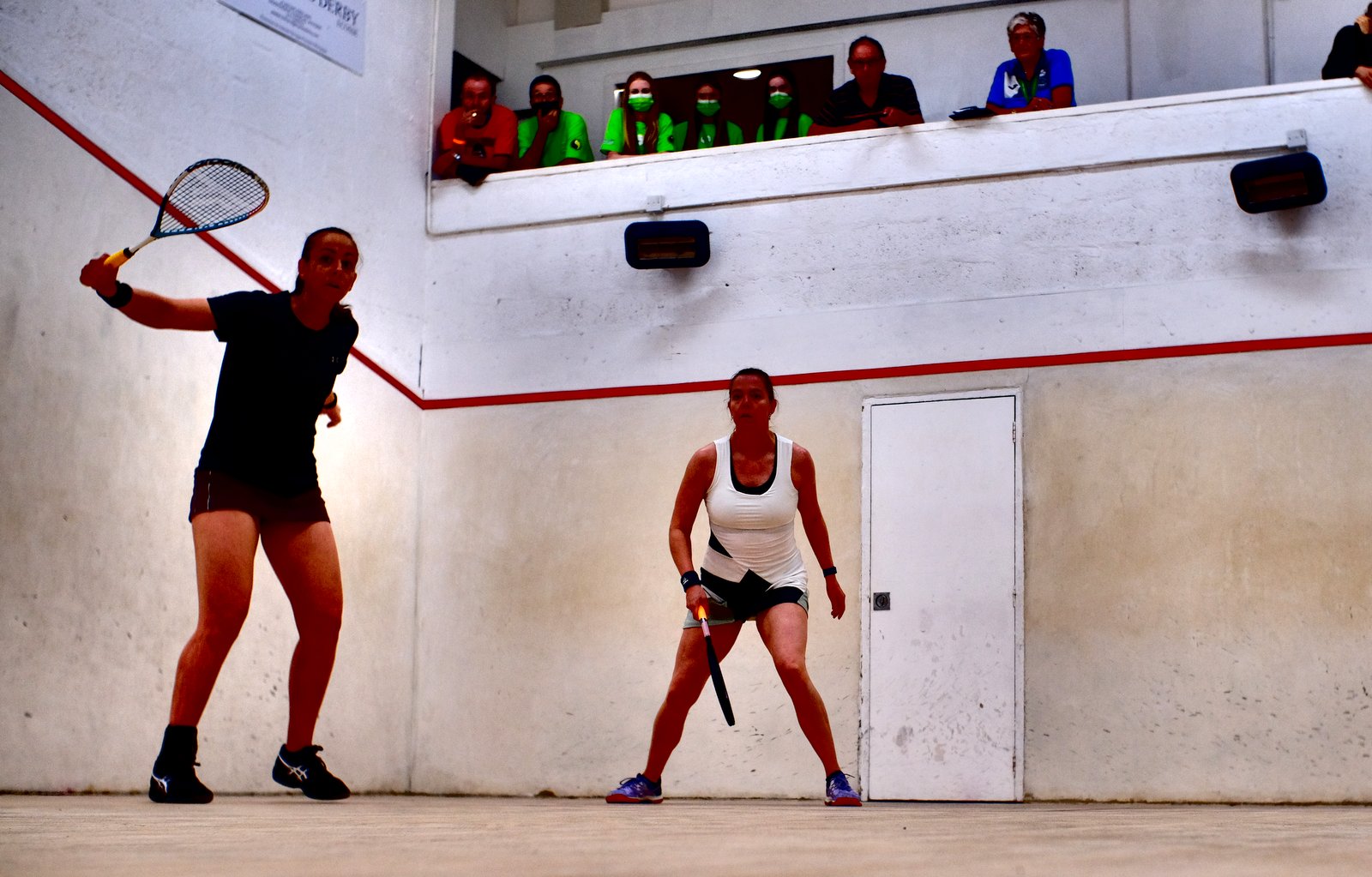 Exemptés de premier tour, Marie Stéphan, Léa Barbeau et Sébastien Bonmalais jouent leur 1//8ème de finale ce jeudi
Le match de Sébastien Bonmalais est diffusé en streaming
San Francisco – (Gold, 121 000 $) 
[5] Marwan ElShorbagy (EGY) 2-0 Gregoire Marche   11-7, 11-7 (38m)
Marwan a dit
"I didn't mean to hit him, it was very unfortunate and I hope he is going to be okay. Anything around the eye is quite dangerous, I think he might need some stitches. I definitely didn't mean it, and I hope he is going to be fine.
"It's a best of three event, so you need to be really sharp from the first point. You can't give cheap errors, if you're not sharp then you waste points. I'm really happy with the way I started each game and really happy with today's performance. I'm trying to focus on my game, to be honest. I try to discuss less with the referees, and I'm just happy with today's win."
C'est donc un gros morceau d'entrée, rien d'étonnant quand on sait que le tableau (composé de 16 joueurs) rassemble 15 des 18 meilleurs joueurs mondiaux ! L'Égyptien mène 4-0 dans leurs confrontations directes en PSA, mais on se souvient que lors de la dernière – au championnat du monde, en juillet à Chicago – Grégoire Marche n'était pas passé loin de l'emmener au 5ème jeu.
À signaler que les conditions seront particulières à plus d'un titre : tout d'abord, les matches de ce tournoi se déroule au meilleur des trois jeux (hormis les finales). D'autre part, le court vitré est installé en extérieur (sur l'Embarcadero Plaza) et les conditions de jeu seront par conséquent dépendantes de la météo. Lors de la dernière édition (en 2019), les températures assez fraîches n'avaient pas favorisé les longs échanges …